Bethany is a family of normal, broken people. We are a congregation of teachers, craftsman, secretaries, and a few retired folks. At our core, we love Christ and desire to make him known. We'd love to have you join us on any Sunday. Here is what you can expect when you come to Bethany.
Christians have been meeting in this building for over 100 years. Because of its age, the building has some interesting aspects to it.
THE WORSHIP SERVICE- We love visitors! If you plan on attending the worship service - please enter through the new welcome area at the rear of the church. You will be greeted by someone from our welcome team and shown into the sanctuary. Our worship service begins at 10:45 AM and is open to everyone. We invite everyone to "come as you are." We gather together, carving out time from our hectic lives to remember Christ and his sacrifice for us, putting the things of life into perspective. There will be a message from our pastor that will lead you into hearing God's word and how we can apply it to our lives today. Every other Sunday we remember Christ Jesus death on the cross by celebrating communion. The music you will hear will be a mixture of hymns and more recent songs written for the church. Children from kindergarten through fourth grade are dismissed part way through the service to attend children's church.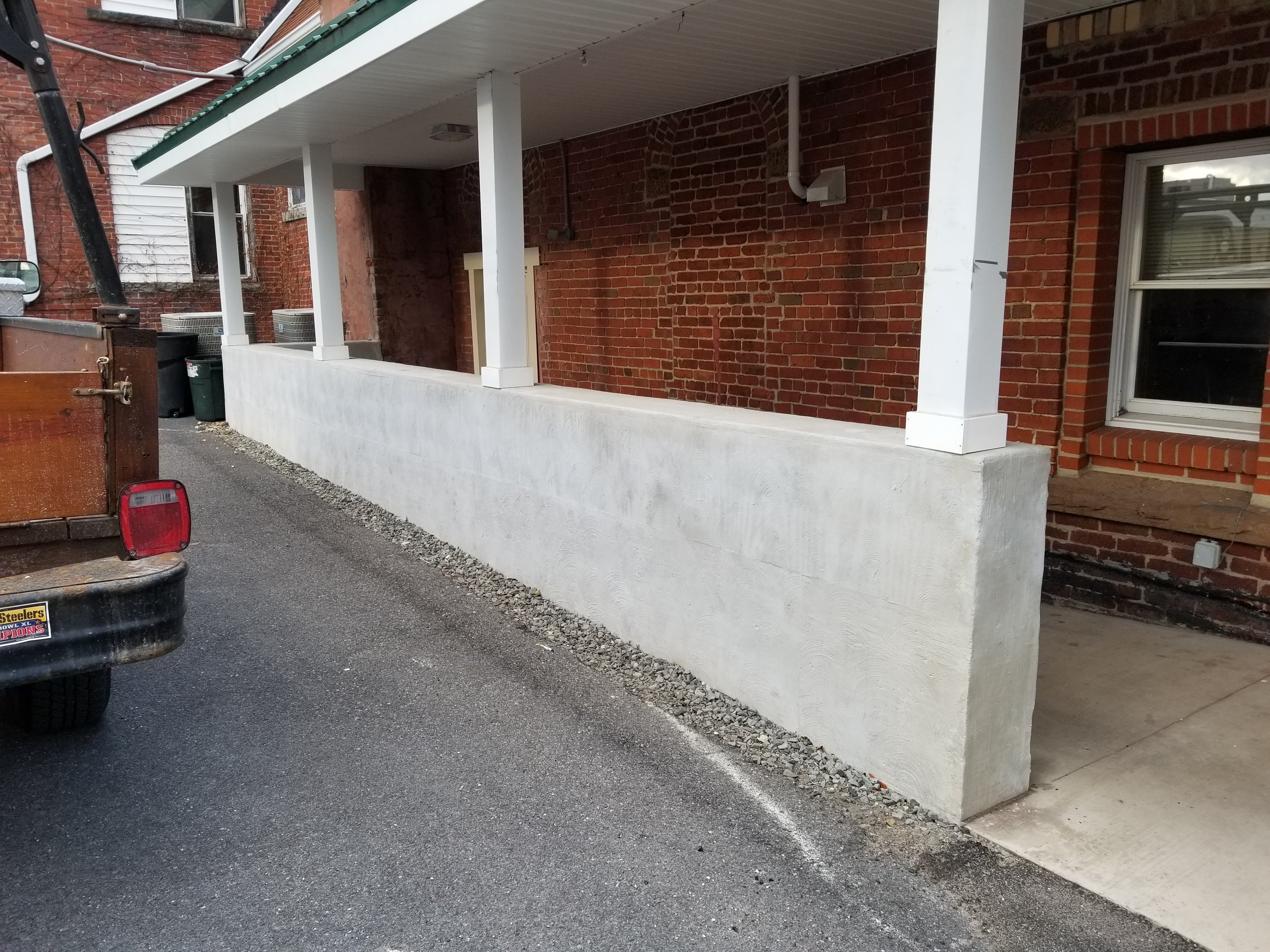 New handicap accessible entrance
Please use this entrance to our new welcome area.
Our nearly completed fellowship hall
Look for an Open House to unveil the lower level in the near future.
RENOVATIONS- Our church building is currently undergoing renovations and improvements including more handicap accessibility. Our basement fellowship hall is still in the process of being renovated; however, the basement is functional. We have adult Sunday school class in the basement at 9:30 AM. Children also meet in our new Sunday school classrooms during this time. There is parking at the rear of the church or in the library parking lot.
Currently our nursery is under construction on the lower level of the church. We look forward to a new and improved space for our youngest attenders.
You can always call the church office if you have any questions: (814) 371-7777.